Welcome to Waterpenny Farm!  We've been farming in Sperryville since 2000.
Our on-farm, self-serve stand  in our green barn is closed due to the very cold weather in early January.  We will start harvesting again as things green up, and  we will return to our farmer's markets in April 2018.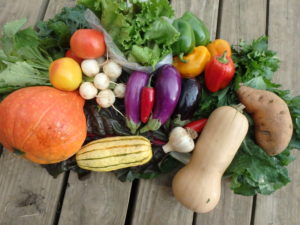 If you are interested in working on the farm, please visit our internship page. Our March-November internships provide valuable experience and education in the practice and business of sustainable agriculture, as well as housing, produce in season, and a generous stipend. We are now hiring for the 2018 growing season!  Email us  at waterpenny@verizon.net for detailed information and an application.

Click to find out more about us, our ecological growing methods, and news from the farm.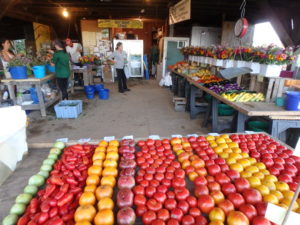 Check out our harvest schedule to see a basic outline of what we grow and when it is available.
For a weekly box of vegetables in season from the farm, buy a share in Waterpenny Farm CSA (Community Supported Agriculture).  Each year we offer 19 weeks of vegetables from early June through early October. We have Wednesday delivery sites in Warrenton (at Whiffletree Farm), Arlington (at 2323 Washington Blvd.), Falls Church (at Fairview Park), and in Lorton (at the Food Bank warehouse at 6833 Hill Park Drive). Thursday pickup is at our farm in Sperryville. 2018 CSA signups will start in February. 
Our Farm CSA newsletters are here.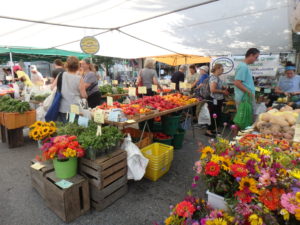 We are busy April-November at our weekend Farmer's Markets in Arlington, VA and Takoma Park, MD and our On-farm Stand, located in the green barn 1/4 mile up our lane. Both at markets and in our self- serve stand, we grow what we sell.